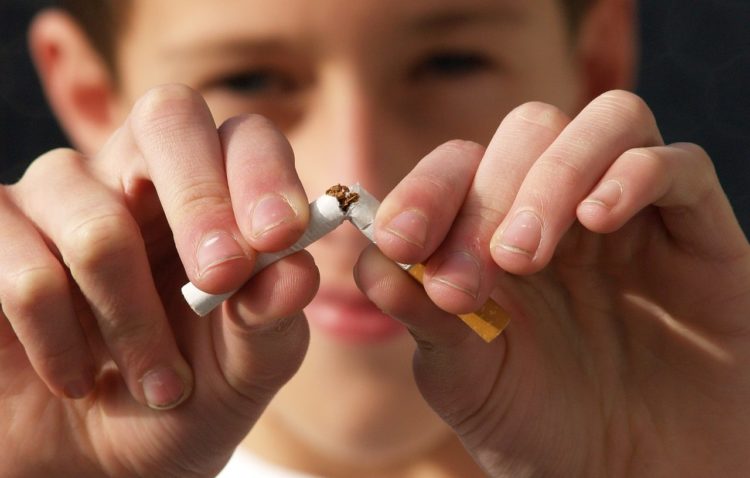 New report on snus as a quit smoking aid
More and more people are interested in how Swedish snus can be used as an aid to quit smoking.
The latest report on the subject, from Tove Sohlberg and Peter Wennberg, two researchers at Stockholm University and Karolinska Institutet, was published recently in Harm Reduction Journal.
"It's good that more research is appearing on this subject. The sooner people realise the benefits of harm reduction, the better," says Patrik Strömer, Secretary General of the Association of Swedish Snus Manufacturers.
An increasing number of people are beginning to realise that snus is a much less dangerous alternative to carcinogenic cigarettes.
Earlier this year, a report from Demoskop, a Swedish public opinion research company, showed that eight out of ten Swedes who switched to snus from smoking did so because snus was less harmful.
Several researchers and scientific bodies have in recent years confirmed the benefits of harm reducing alternatives such as snus.
Last year, a scientific overview of medical research on snus published in Harm Reduction Journal found that snus use did not lead to a significant risk of lung cancer, cardiovascular disease, pancreatic cancer, diabetes, or oral cancer.
The US Food and Drug Administration (FDA) has also ruled in the past that snus should be classified as a "less risky" tobacco product.
In the latest report, the researchers interviewed former smokers on whether a transition from cigarettes to snus had helped them in the process, and followed how many of those continued to use snus.
Snus: a quit smoking aid
Of the 705 who responded to the survey, 70 percent said that they had managed to quit smoking without any aids at all, and 17 percent said that they had used snus as a smoking cessation aid.
"Over 80 percent thought that snus was very important for their success in stopping smoking, and half of them continued to use snus in the long term. Those who experienced both physical and psychological effects of switching to snus were those who continued and vice versa; Those who did not experience such effects stopped using snus," the researchers wrote in their report.
They also noted that more research is needed on how to develop clearer strategies to help smokers stop using cigarettes.
Patrik Strömer, Secretary General of the Association of Swedish Snus Manufacturers, welcomes the initiative.
"With every scientific study that is done on harm reduction, it becomes increasingly difficult for unscrupulous talking heads to lump snus together with cigarettes. At the end of the day, it's about saving lives and that is where all this research plays an important role," he says.