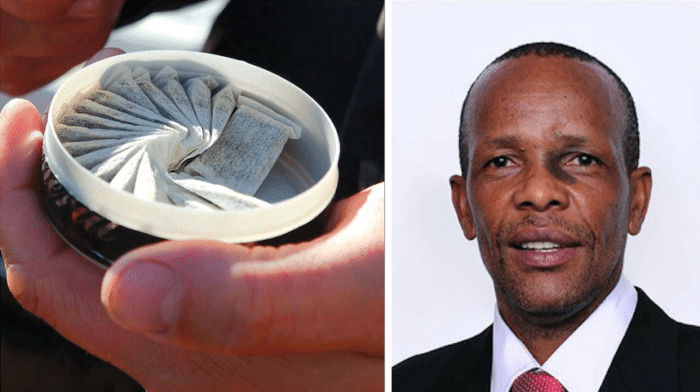 Snus 'best thing that ever happened' in Scandinavia: medical expert
Dr. Kgosi Letlape, head of the Africa Medical Association, has hailed snus for its ability to help cut smoking rates across Scandinavia. He also expressed frustration at moves to ban Swedish snus and other reduced-risk nicotine products.
Snus, said Letlape, is "probably the best thing that ever happened in the Scandinavian countries" when it came to reducing smoking and tobacco mortality.
His remarks came during the GTNF 2021 conference in London, where Letlape was speaking on a panel about regulatory policy trends globally and locally.
Letlape also criticized the WHO's existing Framework Convention on Tobacco Control (FCTC) calling it a "patchwork" focusing almost exclusively on combustible cigarettes that "wasn't designed for any harm reduction products".
He went on to express his frustration at how the FCTC treated snus, which at the time of the convention's creation was the primary non-combustible alternative available.
"All they could do with it was promote having it banned," he said, despite nearly four decades of evidence of its positive effects on smoking rates and public health in Sweden.
Snus behind Sweden's low smoking rates
Sweden, the only country in the EU where snus is not banned, has long had among the lowest smoking rates in the EU. According to recent EU data, Sweden's smoking rate has fallen to 6 percent, affirming Sweden's status as the EU member state with the lowest smoking rate.
Furthermore, snus use is considered a major factor in explaining why men in Sweden have a significantly lower chance of dying from tobacco-related illnesses compared to men elsewhere in Europe.
According to Letlape, the way snus was handled in the creation of FCTC is "no different" than what low-risk nicotine products are facing now, including unfounded gateway theories and false claims that they are as dangerous as combustible cigarettes.
He faulted regulators for failing to fulfill their responsibility to properly educate themselves on the relative risks of new products and instead choose the easy path.
"The easiest thing to do is to ban the stuff because they don't know what to do with it," he said.
'Regulation should be based on science and truth'
But rather than continuing to criticize the WHO for its shortcomings, Letlape took a more sympathetic tone, saying it's "an organization that needs help".
He urged harm reduction advocates and other stakeholders to be proactive in helping the WHO recognize that the FCTC is an "inappropriate" tool for combating smoking and protecting public health as it was not meant to regulate new reduced-risk products.
Rather than talking about "tobacco control", Letlape argued leaders in Africa and elsewhere should instead speak about "nicotine control".
"It's amazing that governments will not ban nicotine replacement therapy, but want to ban other forms of delivering nicotine that avoid combustion," he said.
He hoped that governments in Africa would "take their heads out of the sand" and engage in a dialogue about "risk-proportionate" regulations and accepting that the greatest risk comes from combustible tobacco products.
"Regulation should be based on science and truth," Letlape concluded.
---
Subscribe to the Snusforumet newsletter
Subscribers receive instant access to the story behind the EU snus ban by author Christopher Snowdon.
By subscribing to our newsletter, you agree to allowing Snusforumet to use your email address to contact you with news and marketing. materials. Read more about how we process your personal information in our privacy policy.