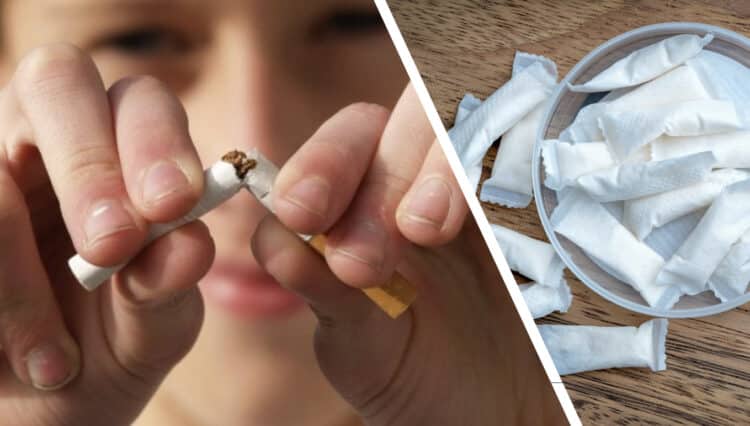 NRT Study Published: Sparks Hope for More Research
A new US study shows that Nicotine Replacement Therapy (NRT) doesn't change important health biomarkers. This gives hope to people trying to quit smoking and suggests other nicotine products might help too.
"While the results can be interpreted in favor of nicotine products, we cannot yet conclude that other nicotine products show the same effect. Therefore, researchers must show greater interest in the entire spectrum of nicotine products," says Patrik Strömer, Secretary-General of the Swedish Snuff Manufacturers Association.
Nicotine medication (Nicotine Replacement Therapy, NRT) contains nicotine and has long been used as a method to quit smoking. However, how it affects the body overall has been unclear. The study, therefore, examined how NRT affects inflammation, blood lipids, and similar factors. And now researchers report that NRT does not appear to have any negative impact on biomarkers.
The NRT Study Should Spark Interest in More Nicotine Products 
Although NRT contains a smaller amount of nicotine than alternative nicotine products, such as nicotine pouches, the study's results may be a first step in arousing curiosity about nicotine's health benefits for smokers who want to quit cigarettes.
"In Sweden, we clearly notice that alternative nicotine products are becoming a preferred, healthier choice for many who want to quit smoking. It is encouraging to see research on the impact of nicotine on biomarkers when quitting smoking," says Patrik Strömer.
The nicotine products that the Swedish people actually choose when they want to quit smoking are under scrutiny across Europe. There's a risk of misinformation being spread about products that are actually a much safer alternative to smoking. Sweden has an opportunity to lead, as it has done with snus over the years.
"Although some products contain more nicotine, it turns out that they may be more effective in getting smokers to quit than NRT. This gives hope that this study can inspire more researchers to study the benefits of alternative nicotine solutions," says Patrik Strömer.
Could be Crucial for Everyone Looking to Quit Smoking
In the study, researchers compared 65 people trying to quit smoking. Some used NRT while others did not. The researchers examined various indicators in both groups to see how the body responds when individuals smoke, compared to after they've quit. The results showed that there was no difference in the signs between those who used NRT and those who did not.
Researchers conclude that NRT products are still safe to use when trying to quit smoking, at least when it comes to the specific biomarkers for endothelial function, oxidative stress, inflammation, and lipids.
"While NRT now appears to be safe, the results call for in-depth studies of other nicotine products. This step could be crucial for those seeking a smoke-free future," says Patrik Strömer.