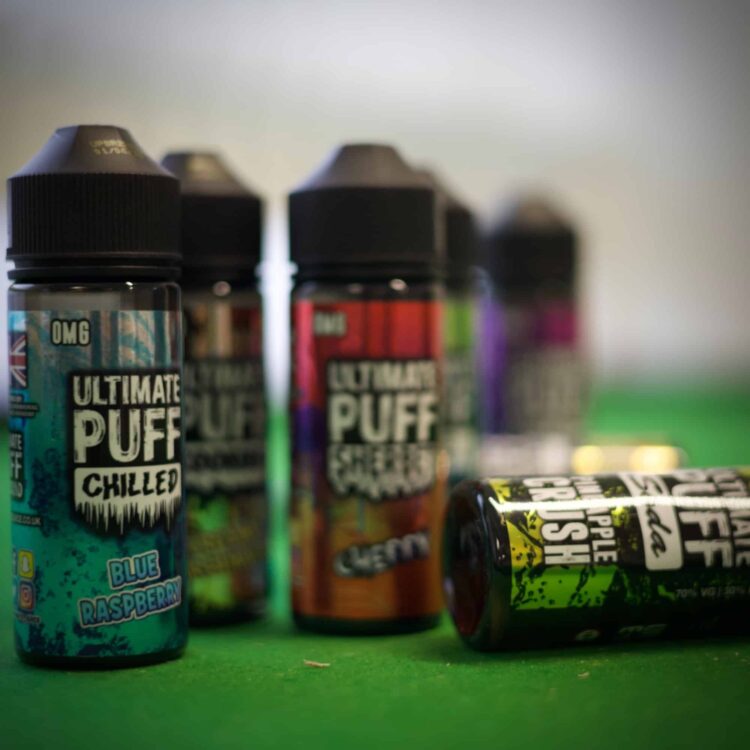 Dutch flavour ban fears: Copy Sweden's harm reduction model instead
A proposed Dutch flavour ban has tobacco harm reduction advocates scrambling, prompting questions as to why the Netherlands doesn't instead follow Sweden's example when it comes to regulating nicotine products.
Consumers and interest groups have until September 28 to respond to a consultation launched by the Dutch government's proposed amendments to the country's tobacco laws.
The changes would outlaw all but 16 "approved" substances that could be used to make tobacco-flavoured e-liquids. Not only would all current e-liquids on the market be banned, but the proposed changes would also outlaw the development of any new flavours unless they rely on the approved substances.
The changes are "essentially a stealth ban on all e-liquids" according to European Tobacco Harm Reduction Advocates (ETHRA), an advocacy group that is encouraging consumers to submit a response to the consultation.
An end to legal vaping in the Netherlands?
If enacted, the amendment would "signal the end of the legal vaping market in the Netherlands, and also set a very dangerous precedent for the rest of the EU" according to ETHRA.
The move comes shortly after the Swedish parliament roundly rejected a flavour ban put forward by the Social Democrat-led government earlier this year.
Stefan Mathisson, editor of Vejpkollen, a Sweden-based online news site covering vaping and e-cigarettes, tells Snusforumet he wasn't surprised by the Dutch flavour ban proposal.
However, he called the move "unprecedented" in terms of the ban's potential scope and negative consequences for tobacco harm reduction advances in the Netherlands and the EU.
"If it becomes impossible to entice smokers to try e-cigarettes with interesting flavors, the whole point of vaping as a harm reduction tool is lost," he explains.
"Smokers will continue to smoke and kids will continue using combustible cigarettes instead, which is far more damaging to public health."
Sweden: protecting consumer choice for nicotine
Mathisson praised Swedish lawmakers' decision to reject a flavour ban in favour of protecting consumer freedoms. Instead of restricting adult smokers' access to a variety of less harmful alternatives, Sweden instead adopted measures designed to make it harder for young people to access nicotine products, including marketing restrictions and age requirements.
"They argued that such a big restriction on a product that helps smokers transition away from combustible cigarettes to a less hazardous form of using nicotine would likely have negative consequences for public health," Mathisson explains.
He points out that overall tobacco and nicotine use in Sweden is on par with that of many other countries in Europe. However, thanks to the long-standing availability and acceptance of Swedish snus as a less-harmful alternative, barely six percent of Swedes smoke, giving it the lowest smoking rate in the EU.
"In a country like the Netherlands, where nicotine use comes mainly from smoking, e-cigarettes and vaping could have a role similar to that of snus has in Sweden," he explains.
"If you have products that actually compete with cigarettes on the nicotine market, and you allow them to thrive – you get results. But you need to set the stage, and educate both politicians and health authorities about the concept of tobacco harm reduction, like a majority in the Swedish parliament did when they rejected the flavour ban here."
Dutch flavour ban's impact on EU rules
As EU policymakers continue to mull how to update EU-wide tobacco rules in light of innovative products' impact on the market for nicotine, the Dutch and Swedish cases present two starkly different pathways.
The current version of the EU's Tobacco Products Directive (TPD) grants member states the authority to regulate vaping, including flavours, as they see fit. Thus, if the Dutch proposal becomes law it would not have an immediate impact on Sweden or other EU countries that have so far resisted flavour bans.
However, Mathisson fears the enactment of the Dutch flavour band could be a "stepping stone" toward a similar approach in Brussels, much to the detriment of EU public health.
"I can only hope that Dutch policymakers – and those on the EU level – have the sense to look at the results we have here in Sweden and see it's possible to protect youth from harm and at the same time have an array of harm reduction tools available on the market," he says.
"They need to realise that tobacco harm reduction is real, it works, and has an enormous, positive effect on public health."