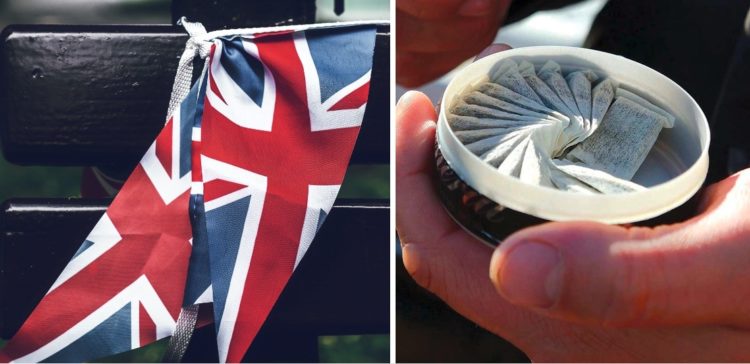 'A sad day for UK smokers': snus ignored in tobacco legislation review
The UK government's recent post-implementation review of tobacco legislation lacks any mention of snus, delivering a blow to hopes the smokeless tobacco product could help Britain reach its ambitious smoke-free 2030 goals.
"This is a missed opportunity to reduce the UK smoking rate and its associated harms," Mark Oates, founder of the Snus & Nicotine Pouch Users Association, tells Snusforumet.
On March 25, the Secretary of State for Health and Social Care Sajid Javid presented the post-implementation review of UK tobacco regulations.
Known formally as the Tobacco and Related Products Regulations 2016 (TRPR), the legislation attempts to improve e-cigarettes regulations and update warning labels.
Ultimately, the aim of the legislation is to discourage people from starting to use tobacco products and to make it easier for them to quit.
Conclusion: TRPR meets objectives
The review, required under UK law, is based on more than 5,000 responses gathered during a consultation conducted in early 2021. It concludes that the TRPR regulations "met their original objectives" and the goals "could not be better achieved through alternative regulatory measures."
"DHSC recommends that the regulations should remain in force based on the evidence reviewed," the report states.
"However, the Government will consider further regulatory reforms to TRPR as part of its plans towards meeting its Smokefree 2030 ambition, and to protect future generations from the harms of tobacco."
Despite more or less maintaining the "status quo", the report was welcomed by UK Vaping Industry Association (UKVIA) Director General John Dunne.
"The review clearly states the positive impact that vaping can have in helping people to quit smoking," he told Tobacco Reporter.
UK 'fails to seize the initiative' post-Brexit
However, Patrik Strömer, Secretary General of the Association of Swedish Snus Manufacturers criticised the review for failing to send a clear signal about the UK government's desire to improve tobacco and nicotine regulations.
"This is a sad day for UK smokers who will likely be deprived of a product with proven results for reducing smoking rates and improving public health," he tells Snusforumet.
"It's disheartening that UK policymakers have once again failed to seize the initiative after Brexit. When it comes to tobacco, it appears they prefer the EU-inspired status quo rather than better regulations."
Tobacco harm reduction advocate Clive Bates also laments that the response to opportunities for snus post-Brext is "completely unimaginative". He would have preferred to see a recommendation to lift the UK ban on snus and scrap the limit on nicotine strengths in e-liquids.
"If they are to have any chance of meeting their 2030 smoke-free goal, the government will have to do a lot better than this and go 'all in' on supporting smokers to switch to any or all of the smoke-free alternatives," he tells Snusforumet.
Oates also expressed frustration that the government, despite previously acknowledging that snus has less health-related harms than smoking, still doesn't want to offer smokers the opportunity to switch.
"They could have taken a far more positive approach to harm reduction," he says.
Dream of snus in the UK 'shall never die'
He believes the fact that snus contains tobacco has resulted in an "impasse" regarding its openness to lifting the current UK ban on snus.
"The Government is putting its fingers in its ears. It needs to be reminded that it is the combustion that causes the health problems, not tobacco" he says.
Oates is nevertheless hopeful that the forthcoming report overseen by newly appointed anti-smoking tsar Javed Khan will take a more positive approach to snus and harm reduction. He points out that vaping has been hugely successful in helping people quit smoking but that e-cigarettes don't appeal to all smokers as an alternative.
"The dream to offer the British public the freedom to use products like snus and nicotine pouches that are far safer than smoking shall never die," he says.
"However, many smokers will die between this point and the moment the Government realises the error of its ways."