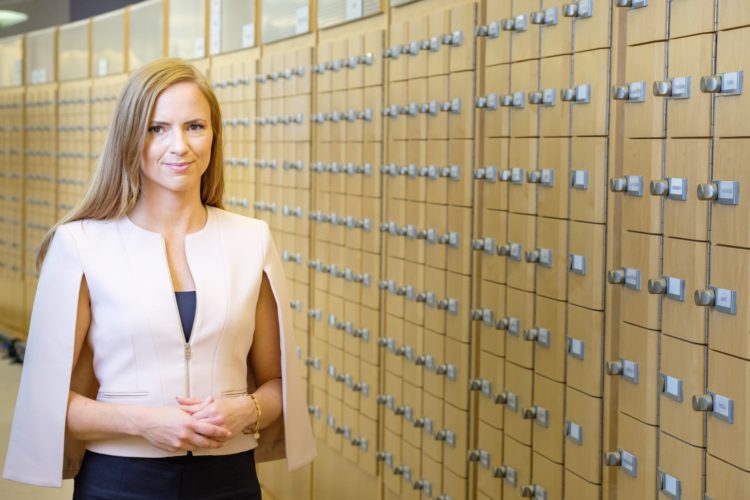 Swedish MEP calls out Commission 'dishonesty' on snus and cancer
Swedish MEP Sara Skyttedal believes the European Commission's "ideological opposition" to all tobacco and nicotine leaves ignorant on the science on Swedish snus and cancer. And progress on the EU's Beating Cancer plan may suffer as a result.
"The fact that the Commission nevertheless persists in the view that snus causes cancer is both surprising and, to be honest, quite remarkable," Skyttedal tells Snusforumet.
Back in January, Skyttedal formally submitted parliamentary questions concerning snus to European Commissioner for Health and Food Safety Stella Kyriakides. The questions came ahead of the February release of the EU's Beating Cancer Plan in response to information suggesting efforts to fight cancer would be integrated into the upcoming Tobacco Products Directive review.
In her questions, the Swedish MEP points out that, thanks to snus, Sweden's tobacco-related deaths are less than half the EU average despite overall tobacco usage on par with the EU average. 
"If the Tobacco Products Directive is to be revised to take account of the fight against cancer, does the Commission share the view that the EU needs to change its regulation of snus?" Skyttedal asked Commissioner Kyriakides.
Commission rejects science on snus and cancer
In her response, issued on May 1st, the Commissioner claims that snus and other oral tobacco products have been linked to cancer and other adverse health effects.
"It is undisputed that tobacco for oral use is addictive and has adverse health effects, including cancers," she writes.
To back her claims, Kyriakides cited a 2008 report from the EU's Scientific Committee on Emerging and Newly Identified Health Risk which she says "confirmed the negative health effects of snus".
The Commissioner's response prompted a strong reaction from Skyttedal, who claimed Kyriakides's answer "lacks evidence". The Swedish MEP then fired off another question in hopes of understanding why the Commission "rejects all available research on snus".
No evidence of snus-cancer link
In a sharply worded letter shared on Twitter, Skyttedal explains that most research concerning snus points to there being little or no links to cancer. 
She cites The Lancet's Global Burden of Diseases as well as a 2020 study published in the Scandinavian Journal of Public Health, both of which conclude there is no evidence to suggest a link between snus and cancer.
"Despite this, Commissioner Kyriakides claims the opposite," Skyttedal writes in her newly filed questions.
"I would therefore like to ask the Commission…on what scientific basis does Commissioner Kyriakides claim that snus leads to cancer?"
Speaking with Snusforumet, Skyttedal expressed concerns that her new questions will only elicit another less-than-satisfactory response.
"The Commission will most likely, due to a lack of anything else to say, provide me with an answer that focuses on research concerning other non-smoking tobacco products that are not snus. This is dishonest as snus is a very specific product," she says.
Harm reduction 'not a priority'
Unlike other oral tobacco products, snus is made from tobacco that is pastuerized and air-cured rather than fermented and smoke-cured. This process helps minimize many of the carcinogens that are found in other oral tobacco products and cigarettes.
"It's been almost 20 years since cancer warning labels were removed from snus packages. There was a reason for that, and research conducted since clearly indicates there is no connection between cancer and snus," Skyttedal explains.
She believes the Commission is guilty of "willful ignorance" when it comes to the science on snus and a general resistance toward harm reduction policies.
"The Commission's 'Europe's Beating Cancer Plan' states that the Tobacco Products Directive should be revised in the light of a genuine desire to fight cancer. The answer to my first question clearly shows that this is not the priority for the Commission," she adds.
"Adhering to the principle of harm reduction, which would actually enable the phasing out of cigarettes in favour of other nicotine products, risks violating an ideological opposition to tobacco and nicotine."
Swedish politicians should do more for snus
Skyttedal says she plans to continue to work hard to change the perception of snus when the Tobacco Products Directive is up for revision, but admits the prospects for change in the next few years are "slim".
She urges the Swedish government and other politicians to do more in advocating for snus as a possible tool for helping reduce the EU's smoking rates.
"I believe more Swedish politicians need to raise this matter in their exchange of views with politicians from across Europe," she tells Snusforumet.
"By highlighting the issue over and over again, we can hopefully lay a foundation for change, if not now, then hopefully in a not-too-distant future."