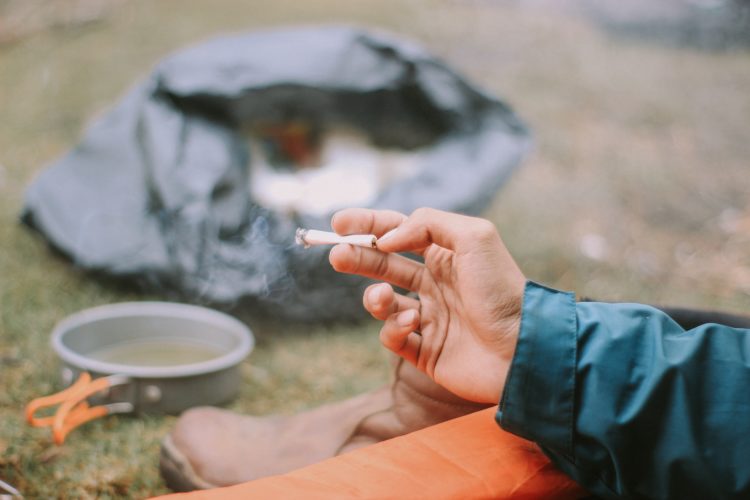 Harm reduction key to solving Asia tobacco crisis: report
Wider adoption of harm reduction strategies could help solve the Asia tobacco crisis, bringing important public health gains to a region with 60 percent of the world's smokers and 4 million smoking related deaths per year.
However, not enough governments in the region have fully embraced policies that allow smokers easier access to safer nicotine products (SNP) such as snus or e-cigarettes.
"By making it difficult, if not impossible, for current adult smokers to access SNP, governments are illegitimately interfering with an individual's right to health," reads the latest report on the Global State of Tobacco Harm Reduction (GSTHR).
'Epic' failure in public health policy
The report also takes aim at the World Health Organzation (WHO) for failing to accept harm reduction as a viable quit smoking strategy.
"The WHO has made its position clear that SNP do not serve a purpose as an exit route from smoking," states the report, entitled "Tobacco Harm Reduction: A Burning Issue for Asia".
"It's failure to accept the opportunity offered by tobacco harm reduction is a failure of public health policy of epic proportions. Major progress could be made in reducing the toll of smoking-related death and disease in Asia and worldwide by encouraging smokers and SLT users to switch to safer products while continuing to use nicotine."
The region's state-owned tobacco companies, which produce nearly half the world's cigarettes, are also partly to blame for the slow progress of harm reduction in the region.
"Across most of the state-owned companies, senior company executives and officials in both finance and health departments are likely to be aligned when it comes to attempts to legislate against SNP or make access difficult or expensive," the report reads.
Snus could help Asia tobacco crisis
While the use of smokeless tobacco products is widespread in Asia, the region is home to 89 percent of the world's consumers of more dangerous products rather than Swedish snus.
The most prevalent form of smokeless tobacco consumption in the region involves combining tobacco in a betel quid which is then chewed. Common additives include areca nut, betel leaf, and lime paste.
The combination of unpasteurized tobacco and areca nut lead to high rates of oral cancer. Asia is currently home to four of the five countries with the highest global rates for oral cancer: Pakistan, Bangladesh, India, and Sri Lanka.
"In Sweden, the use of much safer pasteurised snus has led to significant falls in smoking-related cancer. If the same manufacturing techniques could be adopted by smokeless tobacco (SLT) producers in Asia, the risks to health could be dramatically reduced," the authors write.
Harm reduction success stories
While most Asians live in countries with smoking rates above 20 percent and harm reduction is the exception rather than the rule, the report highlighted several notable success stories.
China, where the e-cigarette was invented, is now a leading manufacturer of nicotine vaping products. And heat-not-burn products have made inroads in South Korea and Japan, where cigarette sales have since fallen by more than 30 percent.
"The report makes a strong case for tobacco harm reduction strategies in the ongoing battle to reduce tobacco-related mortality and morbidity," said Samrat Chowdhery, president of International Network of Nicotine Consumer Organizations (INNCO),
"I hope there are government and industry efforts to make low-risk alternatives affordable to users in low-income groups."
The GSTHR report is published by Knowledge Action Change (KAC), a public health advocacy group dedicated to the promotion of tobacco harm reduction. The project is supported by the Foundation for a Smoke-Free World