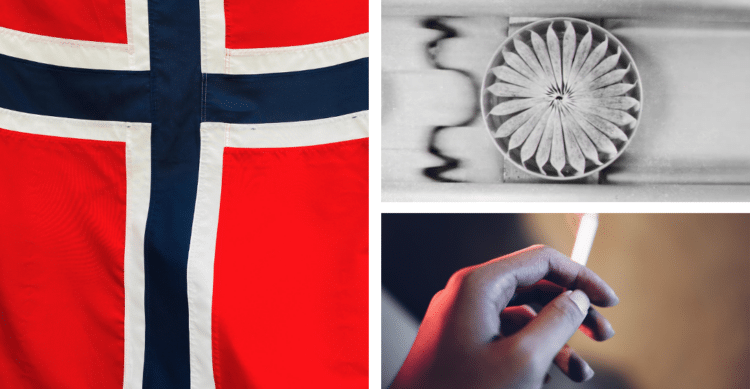 Fears mount over Norway plans for NZ-style tobacco, flavour bans
The Norwegian government is considering a lifetime tobacco ban inspired by a policy recently implemented in New Zealand. A ban on flavoured tobacco is also on the table, much to the dismay of public health experts.
"If flavoured snus is banned, we risk seeing a rise in smoking prevalence again. And we don't want that," Karl Erik Lund of the Norwegian Institute of Public Health told the Verdens Gang (VG) newspaper.
Lund voiced his concern following statements from Centre Party health policy spokesperson Hans Inge Myrvold indicating a ban on flavoured snus was one of several tobacco control measures currently under consideration by the government.
According to Myrvold, the government plans on "tightening" Norway's tobacco policy and is also considering a lifetime ban on cigarettes for people born after a certain year.
New Zealand implemented a similar policy in 2022 that prevents anyone born after 2008 from legally purchasing cigarettes. The Norwegian Cancer Society (Kreftforeningen) has previously come out in support of banning the sale of tobacco products to anyone born after 2010.
Snus flavour ban 'on the table'
Speaking with VG, Myrvold said the New Zealand policy had provided an "important contribution" to discussions in the Norwegian parliament about the future of the country's tobacco control policies.
He also confirmed that a ban on flavoured snus was "on the table" with Norwegian lawmakers reviewing how other countries had handled the issue.
But Norwegian Institute of Public Health researcher Lund believes a ban on flavoured snus would likely raise rather than lower the country's smoking rates.
"Flavours are an important ingredient for enticing smokers to switch from something that's deadly – smoking – to something that isn't harmless, but is far less dangerous – snus," he told VG.
Snus diverts young people from smoking
He pointed to California in the United States, where a ban on flavoured vaping products in San Francisco resulted in a rise in smoking among young people.
Snus not only makes it easier for current adult smokers to switch, Lund explained, but also helps to divert young people who might have otherwise started smoking.
He also expressed his concerns about the prospect of a lifetime ban on all tobacco products, pointing out that New Zealand's ban only covers cigarettes.
"It's about how far the state should go to protect us from our own stupidity," he told VG, adding that he expects the new public health report to recommend widening Norway's smoking ban.
Snus use up following smoking ban
Smoking in indoor restaurants has been banned in Norway since 2004. In the years immediately following the ban, snus was more widely introduced and the country saw a steady drop in daily smoking rates. Rates continued to drop as smokers switched to snus as a legally compliant and safer alternative for Norwegians looking to quit cigarettes.
Between 2005 and 2018, snus use in Norway increased from 5 percent to 12 percent, during which time smoking rates dropped by half – from 25 percent to 12 percent. As of 2022, Norway's daily smoking rate had dropped to 7 percent while the percentage of daily snusers had risen to 15 percent.
Lund said he expected any expanded smoking ban presented in the forthcoming public health report would likely cover nightclubs and perhaps also public beaches.
The new public health report is set to be released on March 31 by Norwegian health minister Ingvild Kjerkol.