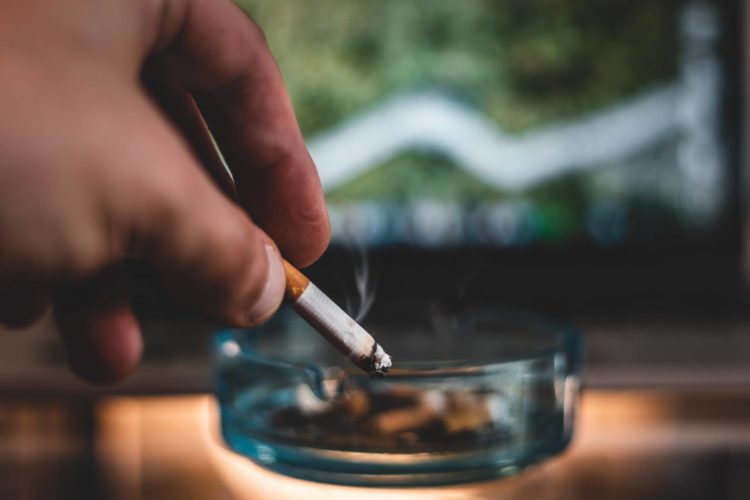 Nicotine alternatives 'crucial' to UK quit smoking efforts: report
A new report from Public Health England (PHE) had found that nicotine alternatives such as e-cigarettes and snus can play a "crucial" role in reducing the health burden caused by cigarette smoking.
The report also highlights the importance of combating faulty perceptions of the relative risks of vaping and other nicotine alternatives compared to smoking.
"The findings provide additional evidence that access to safer nicotine products makes it easier for smokers to kick their deadly habit," says Patrik Strömer, Secretary General of the Association of Swedish Snus Manufacturers.
The PHE research report, Vaping in England: 2021 evidence update summary, is the seventh in a series commissioned by the agency with the aim of informing changes to UK policies and regulations.
Among other things, the report finds that vaping was the most popular quit smoking aid in England, being used by 27.2 percent of smokers who tried to quit in 2020.
Widespread misperception about risk
In addition, including vaping products in attempts to quit resulting in some of the highest success rates. Between 59.7 and 74 percent of people managed to quit smoking with vaping, compared to an overall success rate of 51 percent.
However, the report also revealed widespread misperception of the relative risk of vaping products compared to cigarettes. Nearly four in ten UK smokers wrongly believe vaping is as harmful as smoking. More troubling is that 15 percent believe vaping is actually more harmful than smoking, despite ample scientific evidence to the contrary.
"The best thing that a smoker can do is to stop smoking completely and the evidence shows that vaping is one of the most effective quit aids available, helping around 50,000 smokers quit a year," says Professor John Newton, PHE's Director of Health Improvement.
"Thousands more could have quit except for unfounded safety fears about e-cigarettes."
According to Strömer, widespread misconception has also resulted in snus and nicotine pouches being ignored for their potential to help smokers quit.
"The report shows once again the destructive power of anti-tobacco dogma that refuses to distinguish between different types of tobacco and nicotine products and their relative risks," he says.
Nicotine alternatives: legal snus in Britain?
Strömer is nevertheless confident that PHE's embrace of tobacco harm reduction can help influence policymakers in other countries and perhaps pave the way for the legalisation of snus in the UK post-Brexit.
"Sweden's low smoking rates and low tobacco-related mortality clearly show the public health benefits of widespread use of a less harmful product like snus, but somehow those lessons seem to be lost on policymakers both inside and outside of Sweden," he says.
"But Brexit and the prospect of snus being legalised in the UK present an exciting opportunity for a 'before and after' experiment to see what happens when snus is legalised after having been banned."
While there is a rising chorus of voices advocating for the ban to be lifted, the UK government has not taken any concrete steps to do so.
The UK government remains committed to its ambitious smoke-free 2030 goal, including interim targets of reducing smoking among adults in England from 15.5 percent to 12 percent by the end of 2022.
However, PHE has signaled that current efforts to combat smoking provide an opportunity to review current regulations of alternative nicotine and tobacco products to ensure they help smokers quit.