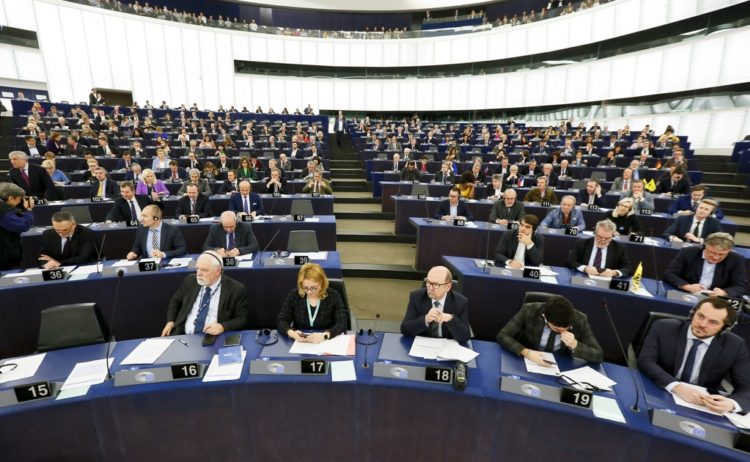 MEPs largely clueless about nicotine: survey
A recent survey of members of the European Parliament reveals at least a third of MEPs have no knowledge of new nicotine products. And up to one in five believe that some new nicotine products are as risky as smoking.
The figures come from a survey carried out by tobacco industry monitoring service Tobacco Intelligence with the aim of examining how MEPs viewed nicotine products such as e-cigarettes, heat-not-burn, and nicotine pouches.
The survey also demonstrated a wide gap in risk perception of different nicotine products between MEPs that had "at least some knowledge" of the products and those who did not.
Fewer than half of respondents with no knowledge of new nicotine products believed they were less harmful than smoking. By comparison, more than 80 percent of knowledgeable respondents believed alternative nicotine products were less harmful than smoking.
"The pattern is clear: people who aren't aware of new nicotine products assume they are as dangerous as cigarettes. And this lack of knowledge continues to have devastating effects on public health," says Patrik Strömer, Secretary General of the Association of Swedish Snus Manufacturers.
"The survey shows how important it is to educate MEPs and other policymakers about the different alternatives to smoking and their relative risk profiles."
MEPs are not alone when it comes to misunderstanding the distinction between nicotine and smoking. A recent study from the US revealed that eight out of ten doctors incorrectly believe that nicotine leads to cancer, heart, and respiratory diseases, when in reality these diseases are caused by the toxic substances in cigarette smoke. 
EU cancer plan fails to deliver
One of the main goals of the EU's recently released Beating Cancer Plan is achieving a "tobacco-free generation" by 2040.
However, the plan has been widely criticised by tobacco harm reduction advocates for failing to make any distinction between deadly cigarettes and other nicotine products with a lower risk profile such as Swedish snus.
"To beat cancer, the EU should make smoking of traditional cigarettes more restricted but give present day smokers an alternative, less harmful way of getting their daily nicotine," argue Sweden's Snus Commission in a letter to the European Commission.
The European Tobacco Harm Reduction Advocates (ETHRA) also slammed the Commission's plan for not distinguishing between smoking and less harmful smokeless alternatives.
The group claims the "Commission intends to turn its back on innovation and science by cracking down" on vaping and other alternatives to cigarette smoking. The EU's Beating Cancer Plan "fails smokers", says the ETHRA.
The Tobacco Intelligence survey was carried out online and anonymously and generated responses from over 30 MEPs, representing nearly 5 percent of the European Parliament.