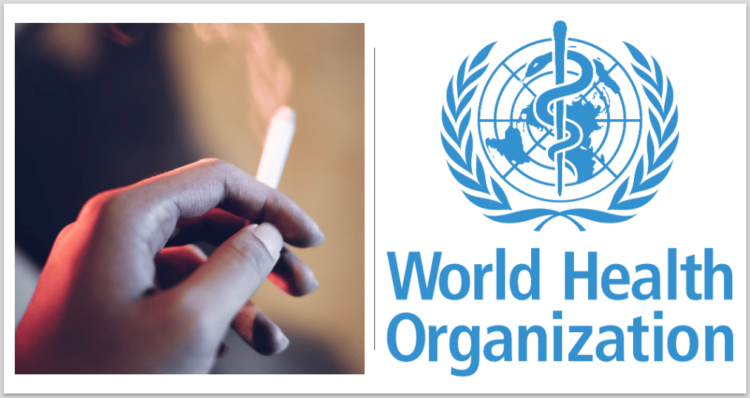 WHO tobacco control 'failing' European smokers: study
A new, independent study shows that World Health Organisation (WHO) tobacco control measures are failing European smokers trying to quit.
The study also calls for an end to the EU ban on snus, stressing that less harmful nicotine products must be much more widely promoted, not rejected.
Presenting the study at the recent Global Forum on Nicotine (GFN) conference in Warsaw, Poland, Dr. Lars M. Ramström of the Institute for Tobacco Studies in Sweden, emphasized the importance of accessibility of reduced-risk products.
"The key to reducing tobacco-related mortality is tobacco harm reduction through the transition from combustible cigarettes to safer nicotine products, which must be made easier for people who smoke," he said.
His study focused on the WHO's MPOWER strategy, which sets out to: Monitor tobacco use and prevention policies; Protect people from tobacco smoke; Offer help to quit tobacco use; Warn about the dangers of tobacco; Enforce bans on tobacco advertising, promotion and sponsorship; and Raise taxes on tobacco.
WHO tobacco control 'not working'
Ramström compared the extent of implementation of MPOWER tobacco control measures and tobacco-related death rates across Europe by using data from the Tobacco Control Scale, which quantifies the implementation of tobacco control policies in European countries, and The Global Burden of Disease, a comprehensive epidemiological study.
"My research demonstrates that MPOWER is not working as it should in Europe. It also shows that switching to Swedish-style snus is a more effective strategy to reduce tobacco-related mortality than the tobacco control measures endorsed by the WHO," he explained.
"These include not just snus but also vapes, tobacco-free nicotine pouches, and heated tobacco products."
For example, after analysing his results for European women, Ramström found no correlation between tobacco-related mortality and a country's level of MPOWER measures.
Crucially, Ramström's research highlights the link between lower tobacco-related mortality rates and the use of safer nicotine products.
Sweden and Norway are the two countries with the lowest tobacco-related mortality rates for men, with a large proportion of male smokers having switched from cigarettes to snus, a low-risk nicotine product that is freely available in both – but banned from sale in the EU, except in Sweden.
So, while Sweden's Tobacco Control Scale score is below average (around 52), it has achieved a lower rate of tobacco-related mortality than all the countries that have higher levels of MPOWER implementation except Norway.
Lower taxes for reduced-risk products
A previous study by Ramstrom in 2020 also concluded that the low level of tobacco-related mortality in Swedish males is connected to prevalent snus use instead of cigarettes.
The study was one of the highlights of the ninth annual Global Forum on Nicotine conference, which brought together more than 50 international experts on tobacco and nicotine and hundreds of delegates in Warsaw to discuss how safer nicotine products can help people quit smoking.
Gerry Stimson, Emeritus Professor at Imperial College London and co-founder of the Global Forum on Nicotine, emphasized the importance of the new research in proving the WHO's current strategy is ineffective when it comes to saving lives.
"There is close to zero correlation between the implementation of MPOWER and tobacco-related mortality," he said.
"Adoption of safer nicotine is a low-cost intervention that is reducing smoking, while the standard package recommended by the WHO to governments worldwide is not."
Ramström urged the WHO to "heed modern science" going forward.
"They need to move from rejecting tobacco harm reduction to promoting it," he said.
"Governments can also play their part by adopting rates of taxation that make low-risk products cheaper than cigarettes – and the ban of snus in the EU must be overturned."