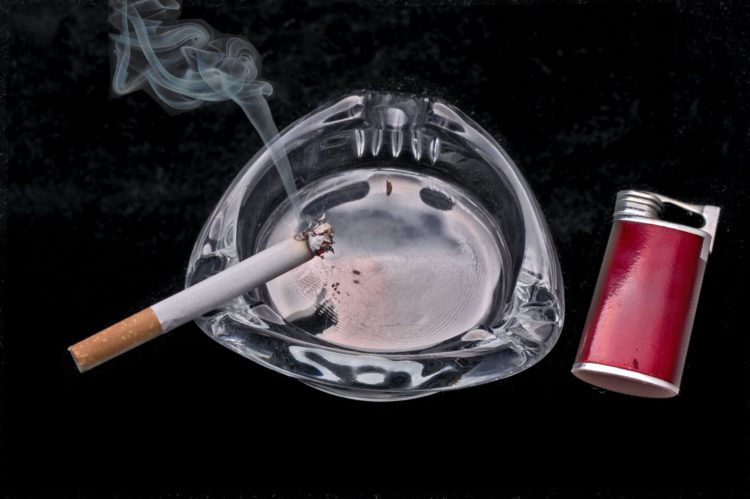 Swedish anti-tobacco activist slammed in Brussels for 'ignoring human psychology'
The former Czech National Drugs Coordinator has criticized a Swedish anti-tobacco activist in an opinion article published in Brussels' largest English-language daily.
The article, written by Jindrich Voboril, is an "open reaction" to a text by Helen Stjerna, Secretary General of the Sweden-based anti-tobacco organisation A Non-Smoking Generation Generation.
In her piece, Stjerna called on the EU to revise the Tobacco Products Directive (TPD) to regulate "all non-pharmaceutical nicotine products".
"There is compelling scientific evidence emphasizing the need to prevent nicotine addiction, no matter which product, for the sake of public health," writes Stjerna, claiming that a harm reduction approach to tobacco products "will only cause more harm".
The Swede's claims prompted a sharp response from Voboril, a leading anti-drug authority in the Czech Republic and advocate of harm reduction approaches to managing drug abuse.
"A world free of addictions is utopia," he argues.
"To bring a substantial change we need to prioritize science."
'False ideology' of anti-tobacco
He goes on to accuse Stjerna and other international bodies, including the European Commission and the European Beating Cancer Plan, of pushing an anti-tobacco "false ideology" that harmful addictive "pleasures" must be banned altogether.
"Their approach ignores human psychology and sells a political and non-scientific decision," writes Voboril.
He points to purely use-reduction approaches such as alcohol prohibition and the war on drugs as failed attempts to reduce the negative effects of certain addictive behaviours. 
In contrast, the harm reduction approach of implementing needle exchange programmes in the UK in the 1980s and 1990s led to drops in drug addiction and the spread of HIV.
Snus as anti-smoking weapon
Voboril also highlights the role of snus in helping Sweden reach WHO smoking rate reduction goals. He views the growth of snus, nicotine pouches, and other safer nicotine alternatives to cigarettes as market-driven solutions stemming from a "bottom-up revolution" in harm reduction.
He goes on to criticize international agreements that force countries to "keep working with outdated policies" and stifle harm reduction at the national level.
"Millions die prematurely because our response to the new evidence on tobacco harm reduction is disregarded by the World Health Organization Framework Convention on Tobacco Control (WHO FCTC)," writes Voboril.
Voboril suggests instead that addictive behaviour should be viewed as a mental health issue that is managed by focusing on "minimising harms" by offering less risky alternatives.
"We help those who cannot stop and set those who want to abstain on achievable path," he writes.