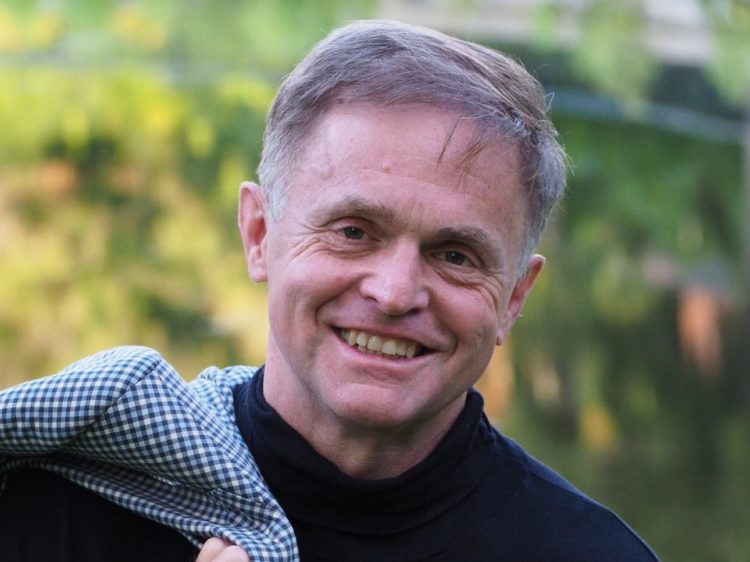 David Sweanor: Swedish Match deserves as much credit as Volvo for saving lives
Swedish Match has never gotten the credit it deserves for offering products that help save lives, says tobacco control pioneer David Sweanor. And he's not sure the company's complete exit from combustible tobacco will help.
Earlier this week, Swedish Match announced plans to sell off its remaining cigar business. The move, expected to be completed in late 2022, would make the company the world's first major smoke-free tobacco company.
While many tobacco harm reduction advocates applauded the move, at least one leading voice in international tobacco policy is uncertain it will silence critics of the Stockholm-based manufacturer of Swedish-style snus and nicotine pouches.
"I don't think the move out of combustibles will end the attacks on Swedish Match because the attacks have long been moralistic, irrational, and decidedly counterproductive," says David Sweanor, an adjunct law professor at the University of Ottawa in Canada where he also chairs the Advisory Committee for the Centre for Health Law, Policy, and Ethics.
Sweanor has a long history of tobacco control advocacy and policy work in Canada and internationally. Starting in the 1980s, he served as counsel to the Canadian Non-Smokers' Rights Association for a quarter century, helping set many international precedents on policies to reduce smoking.
He has also worked with numerous international bodies, including the World Health Organization (WHO), World Bank, Pan American Health Organization, and the International Union Against Cancer.
David Sweanor first learned about Swedish snus, its low risk profile, and impact on public health during a conference in London in the 1990s.
"I was totally blown away," he recalls.
"It showed a clear way forward in tackling the horrendous toll from smoking, one that empowered consumers rather than using coercion to try to change behaviour, and one that created existential legal threats for Big Tobacco if those companies continued to focus on selling lethal cigarettes."
He's been a close observer of Swedish Match ever since and agreed to answer some questions from Snusforumet on the company's decision to exit combustible tobacco.
Why does this announcement from Swedish Match matter?
This is part of a continuing transformation at Swedish Match that goes back decades. The company has been ahead of other tobacco companies, regulators, and health bodies in recognizing that the harm from tobacco products can be dramatically reduced by moving to non-combustible alternatives.
What does it say about the company and its commitment to harm reduction?
Swedish Match started its transformation in favour of reduced-risk products long ago and has long been an example of what Big Tobacco could have done but decided against.
With the rising awareness of the health catastrophe caused by cigarette smoking, the company focused on moving to the lowest-possible-risk non-combustibles, eventually totally exiting the cigarette business, and now exiting the cigar business.
I don't think the move out of combustibles will end the attacks on Swedish Match.

David Sweanor
It is very much to the credit of the company that it has pursued this agenda even while being attacked and placed at a market disadvantage compared to lethal cigarettes.
The biggest fault I find with the company is that, like us Canadians, Swedes are possibly far too polite. The company has been shy about vigorously fighting back against those who attack snus. I often wonder how the world would now look if this breakthrough had belonged to, say, a company named "Texas Match".
How might its Swedish roots contribute to Swedish Match taking a different path than other tobacco companies?
It's worth remembering that Swedish Match and Volvo used to be controlled by the same holding company. And that Swedish Match was moving on tobacco product risk reduction around the same time sister company Volvo was embarking on automobile risk reduction efforts.
But the difference in receptivity from advocates and regulators, and in the willingness to use the actions of these companies to transform markets, is stark.
What do you mean?
Volvo was lauded for its leadership on auto risk reduction and ended up changing the global industry. Yet Swedish Match has had no end of bans, slurs, and misinformation about snus – a product that has long had the potential to dwarf the millions of lives saved through automobile harm reduction.
The company has been shy about vigorously fighting back against those who attack snus.

David Sweanor
If the same approach had been taken to Volvo's innovations on auto harm reduction as has been applied to Swedish Match's innovations in tobacco harm reduction, Volvo would be banned in the rest of the EU and many other countries, campaigns would be run warning against the use of things like three-point seatbelts, cars that are "unsafe at any speed" would still dominate the market, and auto fatality rates would be catastrophically higher.
How might Swedish Match's exit from combustible tobacco change the way the company is perceived?
One of the accusations made against Swedish Match by its detractors was that the company still sold cigars. I am confident that with the company transitioning to being solely non-combustible products that accusation with wither. But they will likely be replaced with new, equally counterproductive, attacks.
I think the way forward for Swedish Match is to be far more assertive in telling its story and in opposing those who are protecting cigarettes and prolonging the global pandemic of smoking-caused disease by attacking and banning low-risk alternatives like snus and nicotine pouches. The company needs to take credit rather than waiting for its enemies to give it. It can then do to unreasonably deadly tobacco products what Volvo did to unreasonably deadly automobiles.